Kate's Social Media Skillset
◆ 
I conceptualize, create, and publish daily social media content across multiple social media platforms: Facebook, Instagram, LinkedIn, Twitter, TikTok, and more. I love to find a balance between keeping things fun and trendy while staying on-brand!
◆
I execute paid social campaigns across Instagram and Facebook, and use A/B testing to refine ad strategy, and create in-depth reports on the ad results
◆
I manage the editorial social calendar and publish all content across channels using social media management tools like Facebook Creator Studio or third party scheduling software like HubSpot and SproutSocial
◆
I stay on-the-pulse with social trends, new platform updates, competitors, and identify emerging platforms. I familiarize myself with each feature available, and new feature rollouts in order to refine my digital marketing strategy. I  have a deep knowledge and understanding of social media platforms, tools, and techniques as well as nuances of the end-user experience on each platform
◆ 
I create actionable plans to both grow and maintain followers and increase engagement on social media platforms
◆ 
I have a strong attention to detail with brand graphic guidelines and consistency in copy through tone, voice, terminology, and aesthetic, ensuring that all posts are accurate, punctual, proofread, and mission-aligned
◆ 
I can provide onsite coverage at events, or remote coverage of events, to capture photo, video and publish real-time content as needed
◆ 
I monitor performance analytics and create monthly report decks across all platforms by using native analytics, Google Analytics, and reporting software like HubSpot
◆ 
I ensure a positive customer service experience by actively overseeing all aspects of social media interaction between the audience/customers and the company. I'm comfortable being a public-facing voice of the company, replying to all queries in a timely manner, and maintaining a consistent and professional two-way dialogue between the brand and the customers
◆ 
I implement data tagging using UTM tracking URLs to support ongoing analysis of performance
◆
I collaborate with talent, sponsors, influencers, and other strategic partners to amplify messaging reach and impressions
_______________________________________________
Mile of Cars
Mostly Organic Growth, with 6 months of a $300/mo ad budget
Ran paid Facebook ads and boosted Instagram posts
Established internet presence from the ground up since 2017!
Instagram | Facebook | Website
HomeSmart
Organic social strategy with the addition of Facebook Ads
Average of $80 ad budget per month, per franchise
Ran Carousels, A/B Testing Ads, GIF, Video, and Photo Facebook Ads
for 19 HomeSmart Franchises using targeted demographic lists
to serve these ads to realtors in specific regions.
Instagram | Facebook | LinkedIn | Website
HomeSmart Facebook Ads Results
February 2022

-
 19,684 people reached / 31,860 impressions/ 32 Link Clicks / $280 spent


March 2022

- 40,093 people reached / 95,190 impressions/ 367 Link Clicks / $1k spent


April 2022

- 16,227 people reached / 63,801 impressions/ 210 Link Clicks / $600 spent


May 2022

- 89,612 people reached / 231,340 impressions/ 484 Link Clicks / $2k spent


June & July 2022

- 36,688 people reached / 222,954 impressions/ 1,182 Link Clicks / $3k spent
_______________________________________________
At the beginning of each month, I compile slideshow reports with the social media analytics of the past month. I also have a spreadsheet with graphs to track an overview of yearly account performance. Here's the statistics I pull from each social media platform.
Instagram
◆ 

Accounts Reached with audience from top cities, followers and non-followers reached, content type and its reach to followers versus non-followers


◆ 

Accounts Engaged with followers versus non-followers, top cities engaged, content interactions, and the percentage of engagement that came from ads


◆ 

Total Followers with percentage increase versus previous month, overall growth, follows and unfollows


◆ 

Top Posts, Top Stories and Top Reels based on reach, and based on interactions (likes, comments, saves, shares)


◆ 

Total impressions versus previous month


◆ 

Profile Activity with number of profile visits, website taps, email button taps, and call button taps
Facebook
◆ 

Total Page Likes, with breakdowns by age and gender. New likes and follows graph showing activity over the month and percentage increase per day


◆ 

Page likes by region, and breakdown of Top 10 Cities


◆ 

Page Reach with graph for activity over the month and percentage increase per day


◆ 

Page Visits and percentage increase compared to the previous month


◆ 

Top posts measured by reach, and top posts measured by likes
Twitter
◆ 

Utilizing analytics.twitter.com to pull data on the month's top tweet, top mention, top follower, and top media tweet


◆ 

Number of tweets, total tweet impressions and impressions earned per day, profile visits, engagement rate, mentions, and new followers
TikTok
◆ 

Content, total posts, and engagement: video views, profile views, total likes, comments and shares


◆ 

Total followers, net increase in the past month, new followers, growth rate, and breakdown of gender and top 5 locations of audience
Google Business Account
◆ 

Business Profile Interactions, how people discovered you, how people discovered your business profile, platform and device breakdown (Google Search mobile or desktop, Google Maps mobile or desktop) 


◆ 

Number of searches and searches breakdown: top 20 search terms/keywords that showed your business profile in the search results


◆ 

Calls made from your business profile, directions requests, and total website clicks
HubSpot Reporting
◆ 

Paid reach and paid impressions for Facebook and Instagram, and amount spent


◆ 

Data on the past month's audience across all linked accounts compared to the previous month


◆ 

Number of published posts, interactions, clicks, shares, impressions across all accounts compared to the previous month
_______________________________________________
Results



Minute Mortgage and Equitable Title Agency Instagram accounts grew completely organically from less than 500 followers to over 2,ooo followers in under a year.





I firmly believe in an energy in, results out mentality - no "post and ghost" here! 

I understand of the importance of niching down, being active within a niche, identifying key players and influencers, how to build a community around a company page, and what kind of content to post to get ahead of changing algorithms.

See the difference actually engaging on the ground level with these accounts makes in the charts below. Refer to the dotted line to see when I started working and
the difference it makes in the trajectory of account growth!
I started at Dreamscape in late January of 2020, and unfortunately because of the pandemic, was furloughed in April of 2020.  These graphs are an excellent example of just how important a regular posting schedule, engagement with the community, and both paid and organic growth tactics make.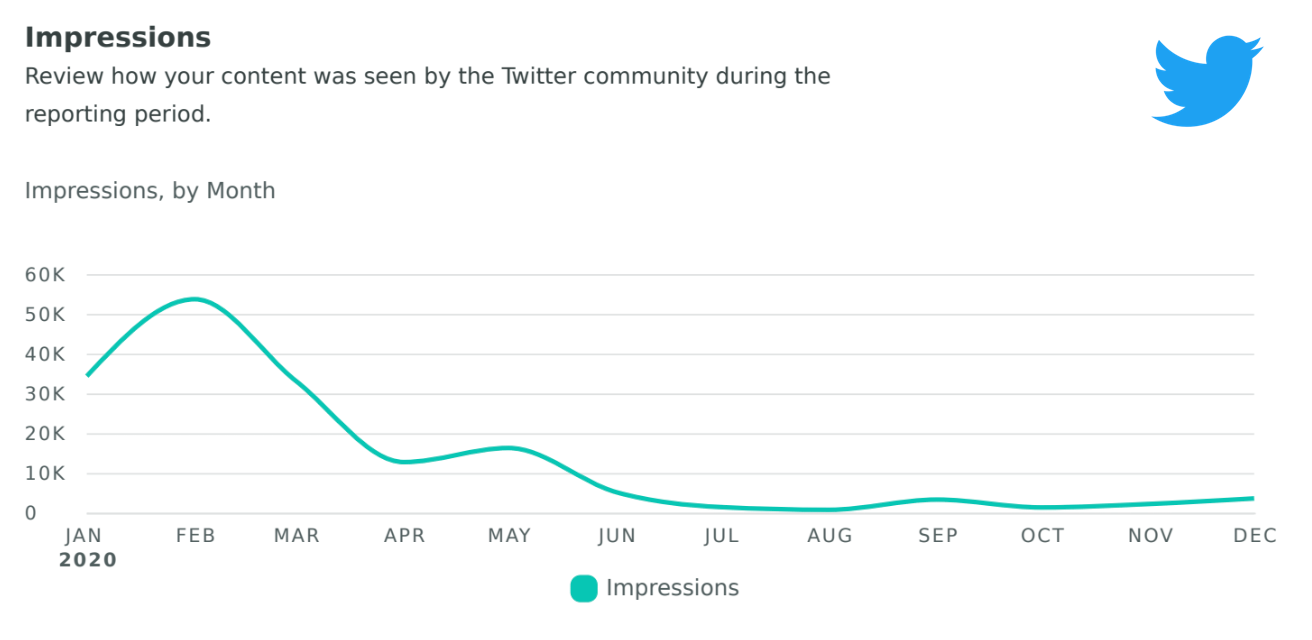 2021 Account Growth
I started at HomeSmart in August of 2021. They said they'd never seen these accounts grow so fast! This shows the importance of interactions and community building with other accounts instead of simply posting and walking away expecting growth, which is what they had been doing for years prior.
2022 Account Growth
Once momentum began to build for these accounts, followers began to roll in as the accounts began to show up in the IG suggested follows tab for real estate and real estate adjacent accounts. 
I began at Dreamscape in April of 2022 - but I didn't have to tell you that,
spot the growth in the graphs below which speak for themselves! 
Reels & TikToks
Short form video is king these days, and understanding things like the hook, how to sync the footage to music, using text, fun transitions, keeping the loop in mind, and occasionally hopping onto a trending audio is something I really enjoy filming! These are just a small sample of videos - see more by clicking on my TikTok icon in the footer!